News story
Culture Secretary makes appointments to Treasure Valuation Committee
Harry Bain, Jim Brown and Marian Campbell are new Members, and Professor Lord Renfrew and Peter Clayton have been reappointed as Chairman and Member respectively.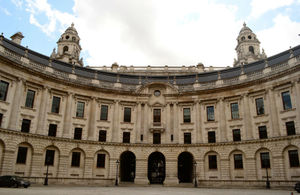 Biographical details
Harry Bain publishes and edits The Searcher, a magazine produced for metal detectorists and amateur archaeologists, which she took over from her mother in 2004. She is also the editor of the Digging Deep newsletter of the National Council for Metal Detecting. Her earlier career was in graphic design and marketing at Design Fulcrum, Communiqué Group, and Lippa Pearce (now Pentagram).
Jim Brown is a highly respected numismatist, specialising in the coinage of medieval Europe and the entire series of British coins. Since 2007 he has been working with the coin dealer Dix Noonan Webb, chiefly on British coins from Celtic times to the present day, but also on foreign coins from the early medieval period onwards.
Marian Campbell retired in 2010 as Senior Curator of Metalwork at the Victoria & Albert Museum, where she was in charge of the collections of medieval goldsmiths' work and base metals, enamels and jewellery, and of the National Ironwork collection. She has been Honorary Secretary of the British Archaeological Association, and a member of the Councils of the National Trust, the Jewellery History Society, the Church Monuments Society, and the Church Buildings Council: Sculpture & Furnishings Conservation Committee. Society memberships currently also include the Finds Research Group and the Medieval Dress and Textiles Society. Since 2011 she has been a member of the Iron committee of the Ironmongers' Company, and Honorary Adviser to the Cutlers' Company.
Peter Clayton is an Honorary Member of the Institute of Archaeology at University College London, and has been a Fellow of the Society of Antiquaries of London for over 40 years. He is widely published, and has lectured internationally on Egyptology, archaeology, antiquities and numismatics. He was the founding Managing Editor of British Museum Publications, and subsequently headed the antiquities department of B.A. Seaby Ltd (one time Numismatists to HM The Queen) from 1980 to 2009. He advises the National Art Collections Fund, the Heritage Lottery Fund, as well as several departments in the British Museum and other national and archaeological museums.
Professor Lord Renfrew of Kaimsthorn is an archaeologist and prehistorian of international renown, and has been Chairman of the Treasure Valuation Committee since 2011. He is Senior Fellow of the McDonald Institute for Archaeological Research at the University of Cambridge, and former Disney Professor of Archaeology and Director of the McDonald Institute. He is a fellow of the British Academy and a foreign member of the National Academy of Sciences in the United States. He was made a Life Peer in 1991, and was been Chair of the Council for the British School at Athens from 2004 to 2009.
Published 29 September 2014