News story
Culture Secretary Extends the Term of National Museums Liverpool Chair
John Whittingdale has extended the term of appointment of Professor Phil Redmond CBE until 1 January 2017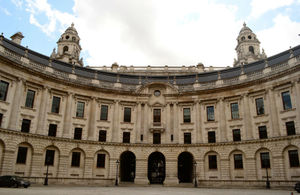 Phil Redmond is probably best known as the creator of three of Britain's longest-running drama programmes: Grange Hill, Brookside and Hollyoaks. He has also written extensively for radio, television and stage and is now writing contemporary novels.
Phil was awarded the honorary chair of media at Liverpool John Moores University in 1989. Since 1993 he has also been a fellow as well as founding and chairing the International Centre for Digital Content (ICDC), also based at LJMU.
Phil was a founder member of the first regional branch of the British Academy of Film and Television Arts (BAFTA) in Manchester and in 1996 was elected as fellow of Royal Society of Arts. He was awarded a CBE for services to drama in June 2004.
Phil served on Liverpool's Capital of Culture Board from November 2006, eventually as deputy chair, and also as creative director from September 2007. In 2011 he became the Chair of the Institute for Cultural Capital, a joint venture between Liverpool John Moores and the University of Liverpool and is also Chair of UK City of Culture Independent Advisory Panel. In 2014 he was asked to Chair the Mayoral Commission on Creativity in Liverpool and has recently become Chair of the Liverpool City Region's Cultural Partnership.
Published 8 July 2016