News story
Culture Secretary Appoints Three New Board Members of the Horniman Museum and Gardens
Culture Secretary, John Whittingdale, has appointed Caroline Cole, Surojit Ghosh and Nico Iacuzzi as Board Members of the Horniman Museum and Gardens for terms of four years each, commencing on 7 July 2016.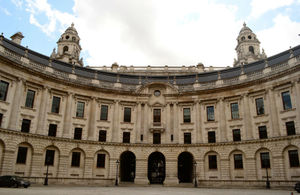 Caroline Cole
Caroline read architecture at New Hall, Cambridge and has worked both as a design consultant, and as a client commissioning design professionals, within a number of prestigious organisations including: Arup Associates, Conran Associates, Crighton Ltd and, on the first phase of Canary Wharf, Olympia and York.
She now runs Colander Associates where she inspires many of the UK's most successful architectural practices to run their businesses better and works alongside many influential building developers, helping to formulate their approach to architecture.
She is a Trustee of the Ove Arup Foundation, an Honorary Fellow of the RIBA and a Fellow of the RSA. She sits on the HS2 Design Review Panel and recently set up Equilibrium Network, which promotes diversity at senior level in organisations working across the built environment.
She has judged the Design Week Awards, RIBA Regional Awards, the Manser Medal and the AJ Top100 Awards. In her spare time, she is a ceramicist.
Surojit Ghosh
Surojit was born in India and started his career as an academic at Oxford, before moving across to investment banking. He has over 25 years experience in investment banking and ran Credit Suisse's Fixed Income and Economics Research for well over a decade. Prior to retiring from Credit Suisse, he was Vice-Chairman of Credit Suisse for Asia-Pacific and responsible for many of the firm's major relationships with its largest clients in the region.
He is currently a Governor of Dulwich College, a Director of Dulwich College International and a senior advisor to two major fund management companies. He is also a Domus Fellow of St. Catherine's College, Oxford.
He has an undergraduate degree from Antioch College in the United States, an MA from the University of Toronto and was in the DPhil programme at St. Catherine's College Oxford.
Nico Iacuzzi
Nico is a finance professional with considerable experience in investment management, structured finance, and strategy consulting. Nico is currently a Managing Director with Change Capital Partners, a private equity fund focused on investments in the consumer goods and retail sectors throughout Europe. In this role, he has contributed to the investment strategy of the firm whilst leading a number of successful transactions and actively participating in the management of the companies in the fund's portfolio. Prior to this role, Nico was part of JPMorgan Chase's investment banking team as well as Deloitte Consulting's strategy and operations group.
A graduate of the United World College of Hong Kong, the London School of Economics and Harvard Business School, Nico lives with his wife and three sons in Dulwich. In his spare time, he is a keen runner and guitarist.
Published 12 July 2016