Cultural gems saved for the nation
Outstanding treasures saved from export for the public to enjoy.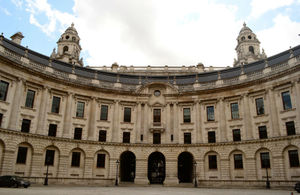 A giant silver wine cooler, an exquisitely carved wooden settle and a set of Imari porcelain from Princess Diana's ancestral home are among pieces saved from being shipped overseas to go on public display in the United Kingdom. These objects are revealed by the annual report of the Reviewing Committee on the Export of Works of Art and Objects of Cultural Interest, published today.
DCMS Ministers can choose to delay the export of pieces identified as being national treasures by the Reviewing Committee, in order to allow UK buyers time to raise the money to purchase the objects.
Four items of outstanding significance for which matching offers were made and which the public can now enjoy are:
Culture Minister Ed Vaizey said he was "delighted" that the objects were saved, adding that it the report "highlights the important role of all those concerned in the export reviewing system."  However, he expressed concern it was "not possible to save other important objects for the nation", expressing his "hope to see renewed collaboration by all parties to explore new initiatives and develop new means to prevent future items from disappearing overseas."
Both the Reviewing Committee and DCMS were pleased to note significant grants from the National Heritage Memorial Fund, The Art Fund, and the MLA/V&A Purchase Grant Fund, as well as many generous charitable and private donations which made these purchases possible.
Further information
Published 13 December 2011