Crime on your street revealed
A quick post code search on a new website allows you to find out what crime or anti-social behaviour has happened near you.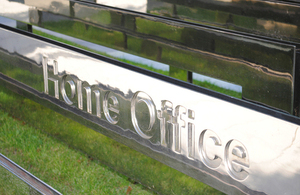 Interactive maps at www.police.uk show dots marking the approximate location of incidents reported to the police in England and Wales in the last month.
Crimes are ordered by type. Categories include burglary, violent crime and anti-social behaviour. 
You can also find out whether your area has higher crime levels than the national average.
Tell police your concerns
The Home Secretary said that this is just the start of greater transparency in crime, policing and justice and will allow people to hold their local forces to account.
 
> We want people to be able to see what crime is happening on their street and to be able to tell their local police if they have concerns, and challenge them about how issues are being dealt with,' said Theresa May. >
> From today, this new information will allow them to do just that. This is a major achievement, reconnecting the police and communities through the power of information.  >   > But this is just the start. We want to build on this by working with the police and communities to explore how we can go further and faster and drive forward even greater transparency across crime, policing and justice.'
Crime prevention advice
People can also use the site to find details about their neighbourhood policing team, including information from their force's Twitter feed.
An information and advice section gives helpful crime prevention advice too.
Meanwhile, crime data can downloaded from the site in an open format.
This will allow communities, local services and developers to use the data to help people engage with the police in a meaningful way.
Published 31 January 2011