Crime news: Crown Court Digital Case System training
CJS Efficiency Programme announces training packages to support practitioners.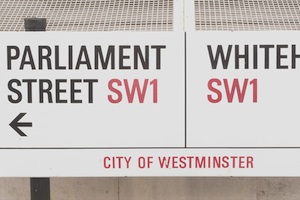 A training package to support rollout of the Crown Court Digital Case System (CCDCS) is now available.
Details of the training support for defence practitioners are set out below.
The idea is to help solicitors and barristers prepare for and use the new online system. CCDCS enables case material to be accessed, prepared and presented digitally.
Rollout of CCDCS is taking place nationally between January and March 2016.
There are 3 main elements to the training:
Online training modules
See below for a link to training modules explaining what CCDCS is and how to use it.
Drop in sessions
Face to face events providing information about CCDCS plus an opportunity to see how it works. The timing and date of these sessions can be found at your local courthouse.
Webinars
Free web-based workshops led by an experienced trainer providing guidance on how to use CCDCS. You will be able to view the application and what it offers remotely and have the chance to ask questions during the session.
It is important to book well in advance as only limited numbers can join each session.
How to book a WebEx Webinar training session
Applicants need to do the following:
Step 1:
Use the webinar training link below which will take you through to a list of live scheduled events.
Step 2:
Choose a suitable webinar session and use the relevant 'register' link on the web page.
Have your name and email address ready to complete the registration process.
Keep an eye on your email in-box for instructions from the CJS Efficiency mailbox about how to join the webinar session on the day.
Before attending your webinar session it would be useful if you could register a CCDCS account – see below. Practitioners will need to have a live CJSM account in order to register.
Further information
Webinar training – to book a session on the Eventbrite website
Email: CJSEfficiency@cps.gsi.gov.uk – enquiries about webinar sessions and your training needs
Published 6 January 2016