News story
Cricket match sees Afghan Army beat British soldiers
Soldiers from 4th Battalion The Rifles (4 RIFLES) have taken on their counterparts in the Afghan National Army in a game of 20/20 cricket.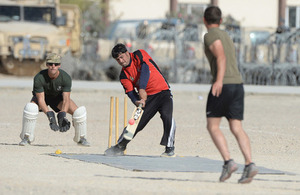 The match came as the 4 RIFLES-led Brigade Advisory Group transitioned into the Brigade Advisory Team, now advising 3/215 Brigade of the Afghan National Army (ANA) at the highest levels.
The match took place at the headquarters of the ANA, Camp Shorabak, during a break in operations and saw the men from 4 RIFLES challenge a strong Afghan 3/215 Brigade team, who won by 5 wickets.
4 RIFLES have been working side-by-side with 3/215 Brigade on Operation Herrick 18, advising on Afghan-led training on weapons such as the 60-millimetre mortar and the D30 field gun, as well as deploying on operations in a supporting role. They have also assisted in specialist skills training such as sniping.
Most recently, a small team of 4 RIFLES advisors deployed on a successful Afghan operation in the Nahr-e Saraj district of Helmand province, where Afghan soldiers found and destroyed a number of improvised explosive devices and detained 5 suspected insurgents.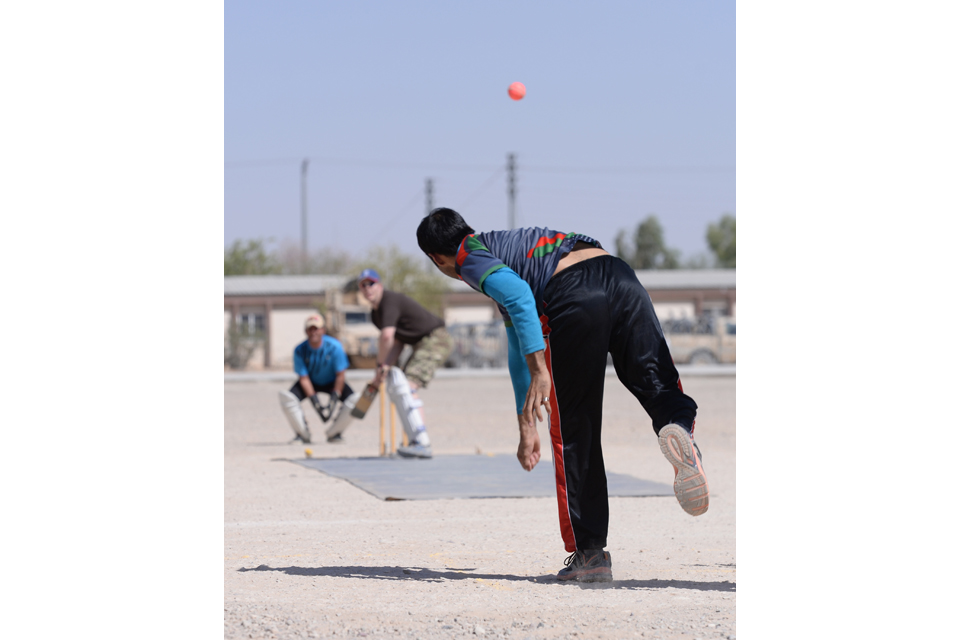 The match was held on a Friday afternoon, traditionally the day of rest for Afghans. The 4 RIFLES team was first in to bat, with Major Kempley Buchan-Smith and Captain Simon D'Ardenne opening, setting a score of 122 runs for the 'home side' to beat.
Major Buchan-Smith said:
We started strongly, but after losing 3 quick wickets with some good bowling from the Afghans we were pegged back and couldn't recover.

The match was a perfect way to further develop the strong relationship we have forged with our Afghan counterparts over the last 5 months of the tour.
After a short water break, 3/215 Brigade stepped in to bat. Captain Andrew Savage, the 4 RIFLES team captain, said:
Fielding on the rough and rocky ground was tough for us, being more used to the grass surface of cricket pitches in England.

The Afghans reached our total with 5 wickets to spare, helped along by some wicked deflections to score fours, with the ball hitting loose rocks and evading our fielders.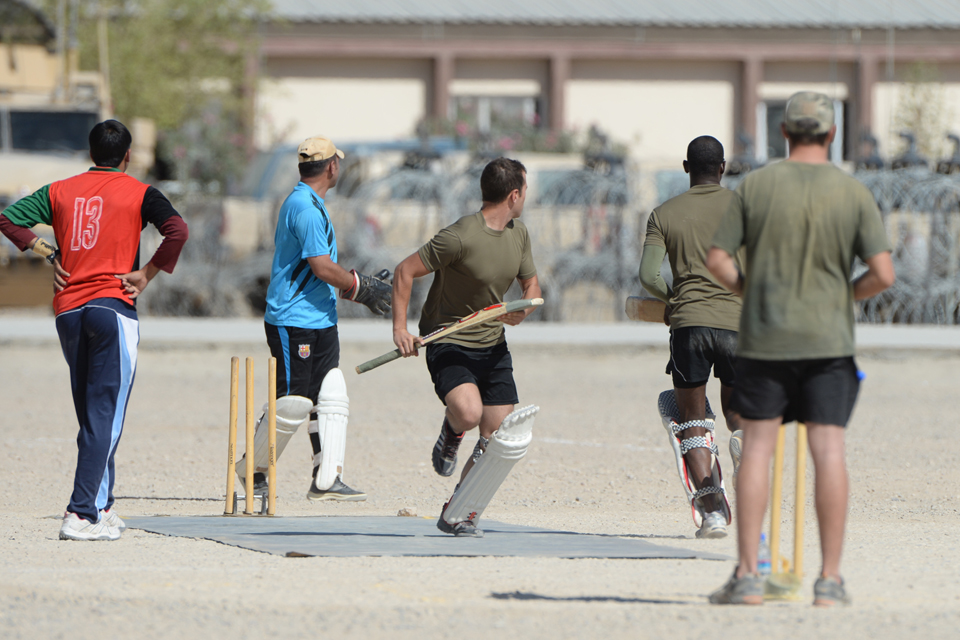 The Brigade Advisory Team is now focusing on developing the 3/215 Brigade at the institutional level. The Commanding Officer, Lieutenant Colonel Tom Bewick, said:
The warriors (soldiers) of 3/215 Brigade have proved themselves hugely capable this summer and have been more than a match for the insurgents. 3/215 Brigade has planned and conducted a number of large operations and delivered success every time.
Colonel Ahmin Jan, the 3/215 Brigade Executive Officer, watched the match and addressed both teams afterwards. He said:
Today has been a really good opportunity to play sport against our UK advisors, working with you on operations to defeat the insurgent is why we are both here. It is good to relax and enjoy sport together as we have done today; both teams put in an excellent display of cricket.
Published 18 September 2013