Creating a strong investment environment in Kenya
Minister for Africa Henry Bellingham took part in the opening of the Kenya Investment Summit hosted by Kenyan President Mwai Kibaki.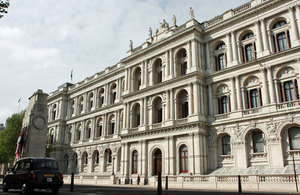 The event was also attended by other Kenyan Ministers, including the Ministers of Foreign Affairs, Finance, Trade and Energy, as well as business leaders from the UK and Kenya.
The aim of the Summit was to attract increased British investment to Kenya, where there are significant opportunities in many sectors including infrastructure and energy.
During his speech, Mr Bellingham highlighted the partnering role the British government is playing to help create a strong investment environment in Kenya, such as by supporting Kenyan institutions to deliver free, fair and peaceful elections, and working with the Kenyan government to implement the legal framework governing Public-Private Partnerships and to reduce the barriers to intra-regional trade.
Speaking at the event, the Minister for Africa said:
"Kenya offers many opportunities for business to harness the potential for growth in Africa, as I saw for myself when I visited earlier this year.
"Britain remains the largest cumulative investor in Kenya, but we must do better. We share a common history, the same business language, an entrepreneurial drive and good people-to-people contacts. All of which provides a strong foundation for further investment."
Published 31 July 2012