Press release
Crackdown on rip-off card charges begins
A ban on excessive charges for people who use debit or credit cards to buy goods and services comes into force today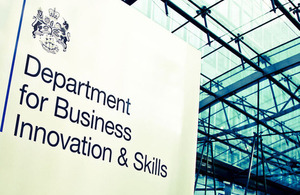 A ban on excessive charges for people who use debit or credit cards to buy goods and services comes into force today, putting an end to unscrupulous practices by business.
Under the new rules, traders will be expected to make sure that any payment surcharges are representative of the actual processing cost involved and they do not charge more than this. This will make the process fairer and more transparent for consumers and no longer result in hidden, expensive charges at the end of the payment process.
Surcharges are often cited in the airline sector but are also imposed by some retailers in other sectors, including rail, event tickets, cinemas, car dealerships and hotels. The Office of Fair Trading (OFT) estimate that consumers spent around £300 million on payment surcharges in 2010 in the airline sector alone.
The OFT's consumer research conducted in 2010 found that 87 per cent of consumers objected to extra charges for credit cards and 91 per cent objected to extra charges for debit cards.
Consumer Minister Jo Swinson said:
The practice of excessive payment surcharges has been ripping off consumers for far too long. They are fed up of thinking they will be paying a certain price for goods only to find out towards the end of the process that the final price is much higher.
I am delighted that the ban will stop retailers from cashing in by charging add-on fees that simply do not reflect the real cost of processing the payment. Consumers will be less likely to get nasty surprises as they will have a clearer and more transparent breakdown of what they are paying for.
Richard Lloyd, Which? Executive Director, said:
Over 50,000 people supported our campaign to end rip off surcharges so we're pleased the government is implementing this ban.
For it to be effective there must be a tough enforcement regime and companies must play fair and not pass costs on to customers in other ways. We will be monitoring the ban closely and want people to tell us about surcharges they think are excessive.
Micro businesses and business start-ups will be exempt from the regulations until June 2014, when the directive comes into force. This will allow them more time to prepare for the ban.
Note to editors:
1.Guidance on the new regulations can be found at https://www.gov.uk/government/publications/consumer-protection-payment-surcharges-regulations-2012-guidance.
2.In December 2011, the government announced plans to stop businesses from charging consumers excessive payment surcharges. This came in response to recommendations from the OFT, after the consumer body Which? Highlighted the scale of the problem.
3.The measures are being implemented through the Consumer Rights (Payment Surcharges) Regulations 2012. The government is implementing these proposals earlier than the rest of the Consumer Rights Directive in mid-2014. Other elements of the Directive include rules on information that should be provided to consumers, and their rights regarding cancellations, refunds and delivery times. It will also ban companies from using premium rate phone lines on existing customers, and using pre-ticked boxes for online purchases which can often lead to hidden charges. These measures will be implemented by June 2014.
4.The Consumer Rights Directive was published on 22 November 2011. More information can be found on the European Commission website at http://ec.europa.eu/justice/consumer-marketing/rights-contracts/directive/index_en.htm
5.The UK is required to apply the provisions of the Consumer Rights Directive to all contracts between traders and consumers, but with some exceptions. These are notably financial services, gambling, healthcare by regulated professionals, social services, timeshare, property transactions, and most aspects of passenger transport. The UK government may, but is not required to, introduce national legislation corresponding to the Directive for these sectors, and the consultation sought views on ones that the UK may want to consider including. It is including package travel.
6.Consumer champion Which? has long campaigned against hidden and disproportionate surcharges including a 2011 super-complaint to the OFT. Which? is asking consumers to submit examples of excessive charges to its website: www.which.co.uk/surcharges
6.The government's economic policy objective is to achieve 'strong, sustainable and balanced growth that is more evenly shared across the country and between industries'. It set four ambitions in the 'Plan for Growth' (PDF 1.7MB), published at Budget 2011:
to create the most competitive tax system in the G20
to make the UK the best place in Europe to start, finance and grow a business
to encourage investment and exports as a route to a more balanced economy
to create a more educated workforce that is the most flexible in Europe.
Work is underway across government to achieve these ambitions, including progress on more than 250 measures as part of the Growth Review. Developing an Industrial Strategy gives new impetus to this work by providing businesses, investors and the public with more clarity about the long-term direction in which the government wants the economy to travel.
Published 6 April 2013