Crack down continues on illegal immigration in Calais
Figures out today show a dramatic fall in the number of illegal migrants attempting to smuggle their way into the UK from Calais.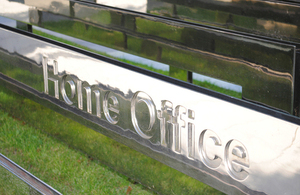 In the last year, there has been an 80 per cent reduction in attempts to enter the UK illegally from Calais.
Numbers on decline
UK Border Agency figures show around 24,000 migrants were found trying to smuggle themselves into the country a year ago. Twelve months on, the figure is just 5,000.
The figures compare the numbers caught before and after Calais' notorious makeshift 'jungle' camp for illegal immigrants was cleared.
Efforts to secure the border by French officers - aswell as UK Border Agency officers based in France -  continue.
Clear message to illegal immigrants
Immigration minister Damian Green said: 'Our figures indicate that the strength of UK and French controls at Calais along with the steps taken to clear the notorious camps near the port have sent a clear message to illegal migrants making for the British border – don't bother, you won't get in.
 
'In the year following the camp's clearance we have seen an almost 80 per cent reduction in the number of illegal immigrants caught attempting to evade our strict controls at the port, suggesting a dramatic fall in the number of illegal immigrants trying to breach the border.
 
'I'm not complacent, we must maintain our stringent border checks and I am committed to continuing to work with the French Government to build on this success.'
UK officers in France
The UK Border Agency officers are based in Calais so that they can stop illegal immigrants before they get to the UK.
They use sniffer-dogs, heartbeat detectors and carbon dioxide probes to find people hiding in lorries attempting to enter the UK illegally.
Earlier this month five men from Iran and Iraq were found hiding among boxes of chocolate by three-year-old 'sniffer' dog, Benji.
Published 22 September 2010