Coventry plays host to first local enterprise partnership summit
The first ever local enterprise partnership summit was held in Coventry on 7 March 2011.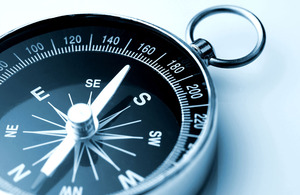 Secretary of State Eric Pickles and Decentralisation Minister Greg Clark were in Coventry to hear first-hand from business leaders and local authorities about their shared ambitions for business growth.
The summit brought together business and civic leaders from across the country to share and build upon the progress made by partnerships in driving forward growth in their communities and rebalancing the economy. The summit was held at the Ricoh Arena, 1 of the private sector board members of the Coventry and Warwickshire local enterprise partnership who convened the event.
A new approach to business
Mr Pickles and Mr Clark were at the event alongside Prime Minister David Cameron and Deputy Prime Minister Nick Clegg. The Prime Minister and Deputy Prime Minister addressed around 90 public and private sector representatives from the 31 new local enterprise partnerships, with the Prime Minister emphasising there was a pro-business government that saw the partnerships playing a big part in the economic recovery.
The Prime Minister said:
Local enterprise partnerships are fundamental to the growth agenda. We believe that local people and local business leaders know best what works in their area.
Denys Shortt, entrepreneur and chair of both the event and Coventry and Warwickshire local enterprise partnership, was confident about what could be achieved by the new approach.
I've been growing businesses for 16 years and never once had a person from the government ask me for my opinion. This is completely new and a fantastic approach. It says a huge amount for local enterprise partnerships that the government have allowed business owners a voice at the highest level. To be asked what businesses can do to help and what can the region do to grow is a great honour, and it's very exciting to be able to make a difference to the future.
Eric Pickles said:
Local enterprise partnerships now cover 90% of the country and today's summit shows how important the voice of local councils, local business and civic leaders, will be as they take the reins of their local economies and move forward with their own plans to rebalance the national economy, promote local jobs and local prosperity.
Working together for growth
Local enterprise partnerships bring together local business and civic leaders, working to support their local economy. They operate within a geography that reflects natural economic areas and provide the vision, knowledge and strategic leadership needed to drive sustainable private sector growth and job creation in their area.
Published 8 March 2011