Press release
Councils handing down millions to parishes
Praise for councils who will pass millions in government grants to their parishes this year.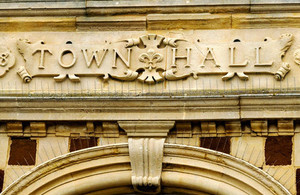 Local Government Minister Kris Hopkins has today (23 October 2014) praised a majority of councils who will pass millions in government grants to their parishes this year.
New figures published by the department show £31 million of local Council Tax support funding will be handed down from billing authorities to parishes during 2014 to 2015.
But the minister expressed concern about a small minority of authorities who are failing to pass sufficient money down to parish councils. He will be writing to 31 councils in particular who intend to pass none of this cash to their parishes.
This government believes that as the closest part of democracy to residents, parishes have an active and important role to play in local government decision making and therefore need to be an effective player in that process. Therefore billing authorities and parishes need to recognise the importance of working together in the interests of local people.
Kris Hopkins said:
I applaud the can-do councils who are collaborating with parishes by passing down the money due so they can continue to deliver a range of vital services for local people including running leisure centres, maintaining public spaces, parks and play areas and providing support for the elderly.

The rest of this money should also be passed down and I expect billing authorities and parish and town councils to make sure this happens.
Further information
From April 2013, Council Tax benefit was replaced by local Council Tax support schemes.
Funding for local support schemes was passed to billing authorities via the local government settlement. £3.3 billion was made available in 2013 to 2014 and 2014 to 2015, and the same amount will be provided in 2015 to 2016.
Office address and general enquiries
2 Marsham Street
London
SW1P 4DF
Contact form http://forms.communiti...
General enquiries: please use this number if you are a member of the public 030 3444 0000
Published 23 October 2014