News story
Councils cut congestion through driving innovation
A project to reduce congestion reached a milestone this week as the number of road works logged on the roadworks.org site passed 2 million.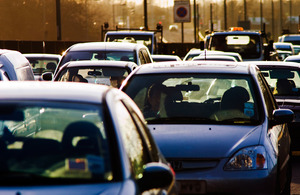 Part of an industry drive to save costs and maximise efficiency by promoting partnership working across highway authority boundaries, roadworks.org is helping to reduce journey times on the UK network by providing reliable, instant and up-to-date information about road works.
Since its launch in May 2012, the site has become the country's national road works database, using data from over 140 different local highway authorities. It currently publishes the details of 7,000 new road works started in Britain every single working day.
This data has been accessed more than 1 million times over the course of the past 10 months by motorists, the emergency services, businesses, local authorities and utility providers.
Councils are also now syndicating road works information across their own websites, leading other organisations to use this data to develop new transport applications and services.
Local Government Minister Baroness Hanham said:
"Getting councils to open up their information is revolutionising local government and encouraging a spirit of innovation and entrepreneurism.
"I am delighted with the success of roadworks.org, councils have worked together to turn their raw data into a really useful web app for local people. Having information about roadworks in your area at the touch of a button is invaluable to anyone about to undertake a journey, particularly for local businesses, mothers doing the school run and our emergency services ."
Further information
More than 140 local authorities share their data covering almost 80% of England and Wales.
Published 26 February 2013