Could you help save Manet masterpiece for public display?
£1m needed to keep Manet's Portrait of Mademoiselle Claus in the UK.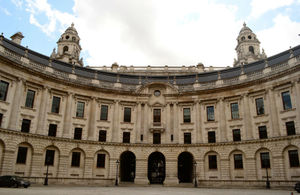 The Ashmolean Museum is asking for the public's help for support to buy Manet's exquisite Portrait of Mademoiselle Claus, which Culture Minister Ed Vaizey placed a temporary export bar on in December 2011. The Ashmolean has already raised £6.83 million through grants from the Heritage Lottery Fund and The Art Fund, along with generous individual donations. The museum now has until 7 August 2012 to raise the remaining £1 million needed to acquire the painting
The painting has been sold to a foreign buyer for £28.35 million but, under a private treaty sale, with tax remission it can be purchased by an approved UK public collection at the greatly reduced price of £7.83 million.
Wholehearted support
"The Ashmolean is now tantalisingly close to being able to acquire this exceptional painting thanks to the generosity of the many people who have contributed directly, or through the Art Fund and the National Lottery," said Culture Minister Ed Vaizey. "I would like to offer my wholehearted support for the public appeal; if anyone is in a position to contribute, they will be helping to enrich the lives of visitors to the Ashmolean for countless generations to come."
If acquired by the Museum, the Portrait will be the focus of a broad range of public events and activities, as well as a special touring exhibition to museums across the country.
Further information
[Flickr set - objects that have been subject to a temporary export bar
Published 14 May 2012