Consumer empowerment strategy published
The Consumer Empowerment Strategy sets out what the government and others can do to help increase consumer power.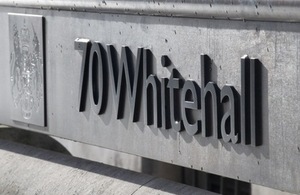 The government has launched its Consumer Empowerment Strategy which sets out what the government and others can do to help increase consumer power.
The Strategy, Better Choices: Better Deals. Consumers Powering Growth, draws on insights from the behavioural sciences and puts in place a new approach to supporting consumers. 
It also looks at ways of helping the most vulnerable and disadvantaged who may not otherwise benefit from rapid technological and social change.
The strategy will contribute to our broader growth agenda, supporting a strong private sector recovery and helping to raise underlying long-term growth rates.
It sets out a wide range of new initiatives introduced by the Behavioural Insights Team and Department for Business in partnership with businesses, charities and consumer bodies.
These initiatives include a new project "mydata" which will enable consumers to access, control and use data currently held about them by businesses.
The government wants to work with businesses to come up with a solution that allows consumers to access this information, analyse it according to their own preferences and make better choices.
Other initiatives in the strategy include:
a range of new ways of ensuring that consumers are given richer, more relevant information about the goods and services they buy (including clearer information on credit card statements);
a drive to encourage collective purchasing and collaborative consumption, which enable people to come together to buy or use goods;
the development of a self-regulatory quality mark for web and comparison sites, and the publication by Government of complaints and performance data held about businesses.
Richard Thaler, co-author of Nudge: Improving Decisions About Health, Wealth, and Happiness, said:
This approach will give honest, high quality firms an edge in their battle with competitors who use obfuscation as their chief marketing strategy. Simple electronic disclosure is not costly for large firms to provide, and can provide enormous benefits to consumers. Eventually, this approach has the potential for replacing much more intrusive and burdensome regulations that firms inevitably find ways to evade. 
Read more: Consumer Empowerment Strategy (BIS website)
Published 13 April 2011