Consultations launched on sector regulation of health service
Two consultations that will help ensure that patients' interests will be protected throughout the health service are launched today by the Department…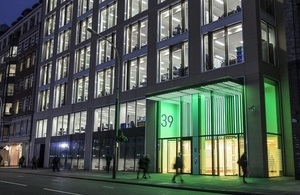 Two consultations that will help ensure that patients' interests will be protected throughout the health service are launched today by the Department of Health.
The consultations set out proposals for how Monitor, as the sector regulator for the health service, will ensure that the new system operates in the best interest of patients.
Specifically, the consultations seek views in relation to:
Licensing - this covers which providers of NHS funded services will need to hold a licence with Monitor. For the first time, Monitor will regulate private and voluntary providers, setting out the safeguards to ensure patients receive the best quality care possible. These safeguards will also prevent abuses of power, such as providers charging higher prices to boost profits or refusing to cooperate in service integration.
Find out more about consultation about licensing
Procurement, choice and competition - this covers minimum requirements for commissioners to ensure that they deliver best value for patients. This also explains how, for the first time, patients' rights to choice under the NHS Constitution will be enforceable wherever they live in England.
Find out more about consultation about procurement, choice and competition
Secretary of State for Health Andrew Lansley said:
"The Health and Social Care Act puts the interests of patients and the public where they belong - at the heart of the NHS. We need to ensure that their interests are protected and that the health service is doing everything it can to help them, whilst not over burdening the NHS with unnecessary bureaucracy.  Commissioning, led by doctors and nurses, can use these priniciples to secure effective provision of services for their patients.

"That's why we've published these consultations on strengthening sector regulation in the NHS - to seek views on our proposals and whether we need to consider other issues."
Published 15 August 2012