News story
Consultation on regulations to transpose Organ Directive 2010/53/EU into UK legislation
Comments are invited as part of a consultation that will run from 26 October to 21 December 2011 on draft regulations for Quality and Safety…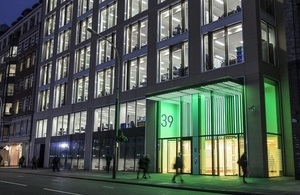 Comments are invited as part of a consultation that will run from 26 October to 21 December 2011 on draft regulations for Quality and Safety of Organs for Transplantation.
These transpose Directive 2010/53/EU on the standards of quality and safety of human organs intended for transplantation.
The UK is required to be compliant with the Directive from 27 August 2012. The Department is undertaking the consultation on behalf of all UK health administrations. One of the key requirements is that procurement organisations and transplantation centres must be licensed by the Human Tissue Authority.
We have asked some specific questions in the consultation document but please provide comments on any aspect of the consultation package.
Contact
Write to: Organ Directive Consultation, c/o Organ Donation and Transplantation Team, Department of Health, 621 Wellington House, 133-155 Waterloo Road, London SE1 8UG using the template at Appendix A at the back of the consultation document.
Read the consultation document and associated impact assessments here
This consultation is now closed.
The Human Tissue Authority are simultaneously consulting on their Framework Document.
Published 26 October 2011