News story
Consultation on new care objectives for improving health and healthcare
New objectives for the improvement of health and healthcare have been set out for public consultation. 'Our NHS care objectives: a draft mandate…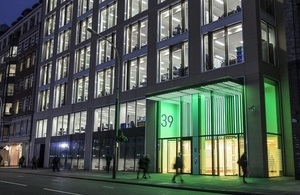 New objectives for the improvement of health and healthcare have been set out for public consultation.
'Our NHS care objectives: a draft mandate to the NHS Commissioning Board', sets out Health Secretary Andrew Lansley's expectations for the health service and marks the move to a more patient-centred, independent, transparent and outcomes focused NHS.
The mandate aims to:
set care objectives that really matter to people
ensure that patients continue to receive high quality care every time - care that is effective, safe and results in patients having as positive an experience as possible
make sure that there is clear accountability and a transparent way to tell whether the Board is getting results
set out a clear expectation for continual improvement across the health service.
Find out more about the draft mandate and the consultation
The care objectives are set out in five domains that broadly cover the range of work the NHS does:
preventing premature deaths - helping people live longer
supporting people with a long term condition to look after themselves
supporting people through their recovery from episodes of ill health or injury
making sure that people have a positive experience of care in the NHS
treating people in a clean, safe, environment and protecting them from unnecessary harm.
These are standards that the Health Secretary expects to continue and improve.
Health Secretary Andrew Lansley said:
'In the past there has been too much focus on systems and processes rather than people. For the first time the mandate will focus on holding the health service to account for results that make a difference to people.

'Objectives for improving care will be shaped by what the public needs and will be one of the most important ways the Government can hold the new system to account.'
Published 4 July 2012