Press release
Consultation on funding reform for supported accommodation sector
A consultation has been launched today (21 November 2016) on the detail of a new funding model for the supported accommodation sector.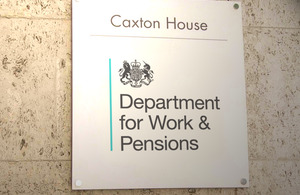 Proposals to ensure a sustainable future for the sector were announced in September, along with a commitment to consult on the details.
As previously announced, from 2019/20 a new funding model for supported housing will be introduced, which will ensure that the sector continues to be funded at current levels, taking in to account the effect of the government policy on social sector rents.
Supported housing, which supports some of the most vulnerable people from across the country, will continue to be exempt from the Local Housing Allowance (LHA) cap until 2019. From then the new funding model will protect the sector from the cap with a top-up of additional ring-fenced funding.
This will mean Housing Benefit and the housing element of Universal Credit will focus on paying for core housing costs, whilst the new ring-fenced pot of money will give local authorities greater flexibility to commission services in line with local needs.
The application of the LHA policy for general needs accommodation will also now be aligned with the timing of these plans, so will now be introduced in 2019 instead of 2018.
This is part of the government's reforms to build a welfare system that is fair for those who use it and fair for those who pay for it.
The consultation period runs for 12 weeks, and will also seek views on how best to fund the provision of short-term housing, such as hostels, refuges and emergency accommodation
Housing is a devolved matter and the appropriate funding will be allocated to the devolved administrations.
Related documents
Contact Press Office
Press Office
Caxton House
Tothill Street
London
SW1H 9NA
London Press Office (national media and London area enquiries only – not questions about personal claims) 020 3267 5144
Out-of-hours (journalists only) 07623 928 975
England and Wales (local media enquiries) 029 20 586 then 097 or 098 or 099
Scotland (local media enquiries) 0131 310 1122
Follow DWP on:
Published 21 November 2016