News story
Consultation launched into new right of appeal at Investigatory Powers Tribunal
A public consultation on draft rules governing proceedings at the Investigatory Powers Tribunal has been launched today by Security Minister Ben Wallace.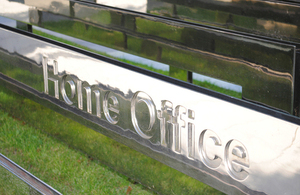 The Investigatory Powers Act 2016, which received Royal Assent in November last year, introduced a right of appeal from decisions of the Investigatory Powers Tribunal. This forms part of a range of reforms to the oversight of the security and intelligence agencies, and the use of investigatory powers.
The Investigatory Powers Tribunal provides a right of redress for anyone who believes they have been the victim of unlawful action by a public authority improperly using covert investigative techniques. It is also the appropriate forum to consider claims alleging the infringement of human rights which are brought against the security and intelligence agencies.
The consultation of the draft revised rules, which is open for 6 weeks, asks for views on the changes to the rules which govern the Investigatory Powers Tribunal. The draft rule changes reflect the new right of appeal as well as updating the existing rules to reflect the evolution of Investigatory Powers Tribunal practice and procedures since they were written in 2000.
The right of appeal will be available in limited circumstances where there is a point of law that raises an important point of principle or practice, or where there is some other compelling reason for allowing an appeal.
Launching the consultation, Security Minister Ben Wallace said:
The Investigatory Powers Tribunal is a crucial way to help ensure the activities of our intelligence and law enforcement agencies carry out to keep us all safe are authorised, necessary and proportionate.

I am pleased to confirm that the Investigatory Powers Tribunal is content with the draft update to the rules which allows a right of appeal.

We are now seeking wider views, in particular on the proposed changes. All responses are welcome and will be carefully considered.
The consultation comes as part of implementing the world-leading oversight regime being created by the Investigatory Powers Act 2016. The act brought together powers already available to the security and intelligence agencies and law enforcement to obtain communications and data about communications. It ensures that these powers, and the safeguards that apply to them, are clear and understandable.
It radically overhauls the way these powers are authorised and overseen, including through the creation of a powerful new Investigatory Powers Commissioner to oversee how these powers are used. And it ensures the powers are fit for the digital age.
Published 29 September 2017