Consultation deadline extended on proposals to secure shared decision-making
The consultation on detailed proposals to secure shared decision-making and choice for patients has been extended to Friday 31 Aug.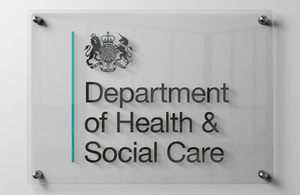 Some organisations have expressed real interest in the consultation while stating their need for additional time to undertake discussion meetings with their members before submitting a formal response. By extending the deadline for this secondary consultation, the aim is to ensure that everyone who wishes to respond will have sufficient time to do so.
The consultation proposes a model of shared decision-making all along the patient pathway, which should be relevant irrespective of patients' conditions, their clinical pathway or progress along it. The model indicates where patients would be expected to have more say in decisions about their care in primary care; before a diagnosis; at referral to secondary care; and after a diagnosis had been made.
It asks a small number of focussed questions to seek views on:
whether we have identified the right areas as well as the right levers for making sure our proposals will give patients more opportunities to make shared decisions about their care and treatment, all along the pathway
whether our proposals are realistic and achievable
whether we have missed any key issues
whether we have identified the right means of delivering our proposals.
Respond to the online consultation
Read Liberating the NHS: No decision about me, without me - Further consultation on proposals to secure shared decision-making
Published 15 June 2012