Press release
Concern over clashes on the Eritrea-Ethiopia border
UK government calls for both countries to engage peacefully to end dispute over the border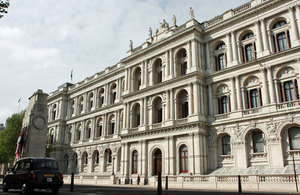 Following reports of clashes, James Duddridge, Minister for Africa, said:
The British Government is concerned over recent reports of fighting between Ethiopian and Eritrean forces along the border near Tsorena.

The UK calls for both countries to exercise restraint and to adhere to the terms of the Algiers Agreement. Ethiopia and Eritrea should engage meaningfully in political dialogue to seek a resolution to the ongoing border issues.
Further information
Published 16 June 2016