News story
Computer simulations to help in antimicrobial drug development
Case study from Swansea-based Moleculomics who pitched their ideas to industry and investors at the CDE Marketplace on 5 February 2015.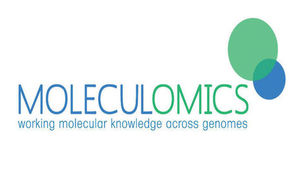 CDE funded 2 projects with Moleculomics to develop new platforms that could assist with the development of novel antimicrobial drugs. The computer-based platforms use simulations and modelling to allow faster and more reliable antimicrobial development programmes.
Moleculomics at CDE Marketplace
The projects have resulted in high-value genome-scale molecular information to improve knowledge of interactions between the proteins of an organism and chemical compounds. Based on the successes of the CDE projects, Moleculomics is developing the resulting technologies for a number of different applications.
Dr Jonathan Mullins, Chairman, Moleculomics says:
CDE funding has allowed us to complete 2 valuable proof-of-concept studies, which have been critical to the initial creation, growth and subsequent product offering of Moleculomics.
A spin-out of Swansea University, Moleculomics was founded in December 2012 and started trading in July 2013. The company is based within the Institute of Life Science at Swansea University and employs 8 people.
Centre for Defence Enterprise
Building R103
Fermi Avenue

Harwell Oxford
Oxfordshire
OX11 0QX
Email cde@dstl.gov.uk
Telephone +44 (0)30 67704236
Alternative number +44 (0)30 67704237
Please email for the quickest response.
Published 5 February 2015
Last updated 25 February 2015
+ show all updates
Video added: Moleculomics at CDE Marketplace

Pitch presentation slides added.

First published.