Comply with Claim Management Regulations or risk being shut down
That's the latest warning from the Claims Management Regulation Unit.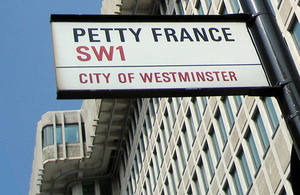 That's the latest warning from the Claims Management Regulation (CMR) Unit as they reveal more than 400 claims management companies (CMCs) have been cancelled, suspended or warned in figures released today in the 2011/12 annual report. 
Regulatory action against CMCs that failed to comply with industry standards has been stepped up over the last 12 months as the industry continues to develop. While most adhere to the rules there are a number of CMCs being watched closely by the CMR Unit.
The CMR Unit has removed licences from over 700 CMCs since the start of regulation in 2007 and many others have been forced out after the commencement of investigations and enforcement action. In addition to this work, the Ministry of Justice (MoJ) will now introduce a ban on inducement advertising by CMCs. This ban will bring to an end incentivised marketing which is often targeted at vulnerable consumers.
Justice Minister Jonathan Djanogly said:
'Last year the CMR Unit were able to investigate and take action against 409 poor practicing claims management companies, of which 260 were shut down. This is a significant number and proves just how much work is going on to clamp down on companies that flout the rules and prey on consumers with overzealous business tactics.
'The key focus of the CMR Unit is to improve consumer protection by driving malpractice out of the claims management industry. We also want to see tougher rules enforced on claims management companies and that's why I am pleased to announce we are now introducing a complete ban on inducement advertising for this industry. No longer will companies be able to target consumers through advertisements which offer vulnerable individuals a cash incentive for signing up to use their services.'
Head of Claims Management Regulation Kevin Rousell said:
'The mass mis-selling of payment protection insurance (PPI) has seen a surge in the number of companies operating in the financial claims management sector. Poor practice is rife amongst some claims management companies who are falling over each other to get claimants' business.
'To help tackle this we have set up a specialist team to root out the poor practices used by some companies presenting claims for mis-sold PPI. Our team of investigators are using effective enforcement to stop bad practice and improve the industry once and for all.
'There is more to do and the industry will be subjected to radical changes over the next 12 months with tougher policing by all the relevant regulators.'
Work will continue to tackle the problems arising from unsolicited direct marketing calls and SMS text messages. People can simply report text messages to their network operators who may be able to prevent further spam. The CMR Unit work closely with a number of telecom regulators, including the Information Commissioner's Office (ICO) and the mobile marketing industry to pool resources, share intelligence and mount a more effective campaign of joined up action to try and tackle the sending of unsolicited text messages and automated calls.
The intention of regulation is not to stop CMCs trading but to try and ensure they operate their businesses responsibly, providing a fair deal for the customers they represent. Too many CMCs fail to co-operate with the CMR Unit's investigations and put obstacles in the way of legitimate enquiries. Going forward we want to see these companies complying with the rules rather than seeking ways to evade them.
Notes to editors:
For further information please call the Ministry of Justice press office on 020 3334 3536.

View a copy of the CMR annual report 2011/12

Further information about the Claims Management Regulation Unit

The Information Commissioner's Office (ICO) has further information on unsolicited marketing calls and SMS texts.
Published 10 August 2012