Press release
Competition to boost youth understanding of music industry
IPO launches MusicBiz competition aimed at helping 14 to 18 year olds better understand how songwriters, artists and bands are rewarded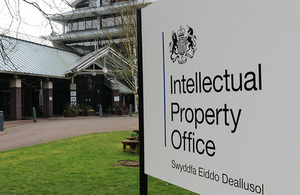 A competition aimed at helping 14 to 18 year olds better understand how songwriters, artists and bands are rewarded for their creativity has been launched by the Intellectual Property Office today.
The MusicBiz competition encourages entrants to create a short film or storyboard on how they think the music industry operates and musicians make a living.
Improving the understanding of intellectual property (IP), piracy and copyright issues will help cut IP crime and better support the music industry. The competition winners will win unique industry experiences, concert tickets and music vouchers, and will be announced next year.
Minister for Intellectual Property, Lord Younger said:
The internet has revolutionised the way that we all get, listen to and store music. However, with these changes we have experienced, unfortunately, increasing amount of piracy and copyright infringement.

One of the ways we can help tackle this is through educating people as to how the music industry operates. Through the MusicBiz competition we hope to show them the importance of both the value and protection of copyright and creativity for our world-class creative industries.
CEO of UK Music, Jo Dipple said:
We think that it is important that all young people, irrespective of their future career choice should have an understanding and appreciation of Intellectual Property.

We hope that MusicBiz will appeal to both teachers and students as a valuable learning resource and encourage open discussion in the classroom on a topic that inadvertently affects British consumers.
The competition is part of the IPO's education campaign, 'Treasure Island' which aims to build understanding of, and respect for, intellectual property in an engaging and creative way. The IPO will launch its Karaoke Shower at the Music Show in Manchester in November, before it starts a tour of the UK.
The MusicBiz competition closes on 31 March 2014. Further details about the competition can be found at www.ipo.gov.uk/musicbiz
Notes to Editors
The MusicBiz competition is part of the IPO's education campaign 'Treasure Island', which aims to build understanding of and respect for intellectual property in young people in a creative way.

Other competitions that form part of the new national education campaign include the Cracking Ideas competition. Cracking Ideas is a government-backed project and uses a combination of lesson plans, activity packs, challenges and dedicated website, to encourage innovation and creativity amongst children aged 4 to 16 all with links to the UK curriculum.

For media enquiries, please contact Department for Business Press Office on 020 7215 5080.

For emergency media calls out-of-hours please contact the duty press officer at the Department for Business, Innovation and Skills on 020 7215 3505.

The Intellectual Property Office (IPO) is within the Department for Business, Innovation, and Skills (BIS) and is responsible for the national framework of Intellectual Property rights, comprising patents, designs, trade marks and copyright.

IP plays a vital role in encouraging business growth and success. Understanding the IP a business owns or uses and how to manage this strategically can offer significant benefits to a business.

The government's economic policy objective is to achieve 'strong, sustainable and balanced growth that is more evenly shared across the country and between industries'. It set 4 ambitions in the 'Plan for Growth', published at Budget 2011:
to create the most competitive tax system in the G20
to make the UK the best place in Europe to start, finance and grow a business
to encourage investment and exports as a route to a more balanced economy
to create a more educated workforce that is the most flexible in Europe
Work is underway across government to achieve these ambitions, including progress on more than 250 measures as part of the Growth Review. Developing an Industrial Strategy gives new impetus to this work by providing businesses, investors and the public with more clarity about the long-term direction in which the government wants the economy to travel.
Published 23 October 2013