Viscount Younger of Leckie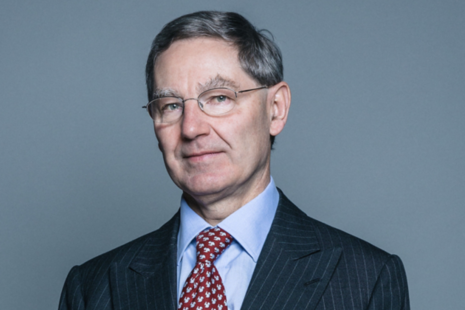 Biography
Lord Younger was appointed .
He was Parliamentary Under Secretary of State at the Ministry of Housing, Communities and Local Government from 27 July 2019 to 14 February 2020 and a Lord in Waiting from May 2015 to July 2019. Lord Younger is a Conservative member of the House of Lords.
Education
He was educated at Cargilfield School, Edinburgh and Winchester College. He read medieval history at the University of St Andrews and holds an MBA from Henley Management College.
Political career
Lord Younger was elected as a hereditary peer in 2010 and served as a party whip before joining the Government in 2012. Lord Younger was a Lord in Waiting from June 2012 until January 2013 and served as Parliamentary Under Secretary of State for Intellectual Property at the Department for Business, Innovation and Skills from January 2013 until July 2014. He was also Lords spokesperson for the Department for Culture, Media and Sport from September 2012 until January 2013, and Lords spokesperson on higher education business from July 2016 to July 2019.
Career outside politics
Lord Younger was a personnel manager at Coats Patons between 1979 and 1984 and subsequently a recruitment consultant and executive search consultant between 1984 and 1994. He was the Human Resources director of UBS Wealth Management between 1994 and 2004.
Personal life
He is a member of the Royal Company of Archers, Queen's Bodyguard for Scotland and President of the Highland Society of London. He is married to Jennie with three children and three working Cocker Spaniels, which keep him fit.
Lord in Waiting (Government Whip)
Lords Whips have the same constitutional position as departmental ministers. Their role in the House of Lords is different from that of Whips in the Commons, which is predominantly party management.
A Lords Whip has an active role at the despatch box promoting and defending departmental policy which involves:
answering questions
responding to debates
taking through primary and secondary legislation
If the department concerned does not have a departmental minister in the House of Lords, all of that department's business will fall to a Whip.
Previous roles in government