News story
Company secretary fined £4,046 for fisheries offences
RDS Northwest fined £4,046 by Working Magistrates for purchasing fish without an electronic sales note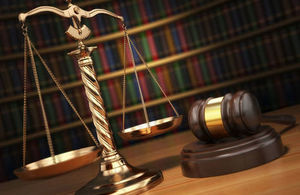 On 6 October 2015 Workington Magistrates' Court sentenced Mr Richard Donnan (Senior) in a prosecution brought by the MMO.
The court heard that between 7 February 2014 and 13 April 2014 RDS Northwest Limited (a registered buyer of first sale fish) had purchased fish on fourteen separate occasions from three vessels. In addition Mr Donnan, through neglect, had failed to submit electronic sales notes to the MMO within the 24 hour period required by EU regulations.
The value of the fish in question was shown to be around £51,000. The court heard that the company had been dissolved since the offences, but the prosecution was brought against Mr Donnan in his capacity as company secretary.
Mr Donnan entered a guilty plea to the charge and after hearing mitigation on his behalf the court ordered him to pay a fine of £2,000, the costs of bringing the prosecution of £1926 and a victim surcharge of £120.00.
Persons intending to purchase any fish direct from a licensed commercial fishing vessel or from the vessel's agent or other such person must be registered with the MMO and must comply with EU obligations to submit sales notes within 48 hours or, if the business turnover is greater than EUR 200,000 per year, submit sales notes electronically within 24 hours.
Published 14 October 2015