Companies say equality is good for business
More than 90 per cent of employers support equality in the workplace, new research has shown.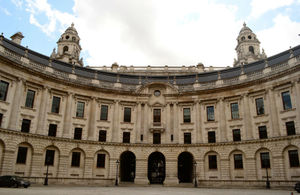 More than 90 per cent of employers support equality in the workplace, new research has shown.
The Government Equalities Office (GEO) has published the results of a survey asking more than 1,800 organisations about the impact that the Equality Act 2010 has had on their business.
It covered organisations from the private, public and voluntary, community and social enterprise (VCSE) sectors and most of those surveyed were small or medium sized enterprises.
Employers were asked about their organisation's approach to equality, awareness of the law and the impact of the Act on practice and grievances in the workplace.
The results reveal that:
76% of businesses saw reputation as an important driver of business behaviour in relation to equality;
only 6% of employers experienced complaints or grievances.
But two-thirds of organisations were unaware of the Equality Act, and smaller businesses said they found it difficult to get good quality information on equality issues.
"Helpful evidence"
"The Equality Act has been in force for two years now and it is only right that we find out what employers know or don't know, and how they genuinely feel about the Act," Women and Equalities Minister Jo Swinson, said.
"It is really encouraging to see from the survey that so many employers think equality is important for their business.
"The Act is there to protect individuals from unfair treatment and was introduced to both strengthen and simplify the law. The results provide helpful evidence on whether the Act is working as it was intended."
To help improve businesses' understanding of equality legalisation the GEO is running a series of regional breakfast workshops about workplace equality and diversity in partnership with the British Chamber of Commerce.
The Equality Act 2010 replaced previous anti-discrimination laws with a single act to make the law simpler. The survey was conducted to support a review of the Act which is required by Parliament, and will be due in 2015.
Further information
Published 29 November 2012