Press release
Community safety boosted by made-to-measure crime maps
Members of the public can now check the safety of their estate, village, or route to work by making their own personalised crime maps.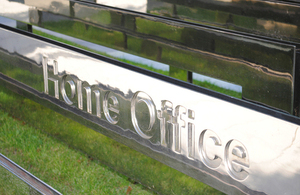 The new 'draw your own area' function will be available from today to mark the two year anniversary of the successful Police.uk website. Since its launch the service has received 548 million hits with an average of over 365,000 a day in the last month alone.
Police.uk - already used by more than one in ten adults in England and Wales - will become even more user-friendly as additional tools and information are also introduced today in response to public feedback.
'Draw your own area' means visitors will for the first time be able to plot on a map the precise area for which they want information on crime, anti-social behaviour and outcomes, rather than relying on a standard one mile radius from a given postcode.
Police and criminal justice minister Damian Green said:
'Crime maps have been a phenomenal success with over 548 million hits on Police.uk since its launch two years ago. There is a huge appetite for transparency and information across the criminal justice system and we are responding by enhancing the information provided on police.uk.
'These changes mean members of the public will have even more tailored information at their fingertips to hold their local police to account and ensure crime continues to be driven down.'
From today several new functions will be available on Police.uk:
'Draw Your Own Area' - this tool will allow users to create the shape of their own personalised crime map;
'See Your Stats' - an in-depth analysis tab featuring pie charts which provide a breakdown of crimes, anti-social behaviour and outcomes in the area, as well as line graphs which show the rise and fall of crime over time;
Information on the local Police and Crime Commissioner - including their name, picture, contact details and priorities.
Since the successful launch of Police.uk two years ago the site has been used by over one in five family households.
As well as providing vital information on crime, Police.uk has helped users get in touch with those tackling it in their area by listing details of 32,433 neighbourhood policing officers, with 887,000 views of the 'Meet the team' pages.
Notes to Editors
Published 1 February 2013