Community pharmacy contractual framework funding settlement 2011/12
Bob Alexander explains the overall settlement package agreed between DH and the PSNC.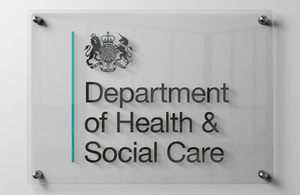 A letter from Director of NHS Finance, Bob Alexander, explains the overall settlement package agreed between DH and the Pharmaceutical Services Negotiating Committee (PSNC)  in relation to delivery of the remaining elements of the CPCF for 2011/12.
Following publication of the 'Cost of Service Inquiry' report by PricewaterhouseCoopers in July 2011, the Department and PSNC are still working on reforms to the community pharmacy contractual funding arrangements
In the meantime,  this agreement was reached by taking into account:
financial pressures on public services and efficiency savings being sought from the NHS
maintenance of funding stability for the NHS and community pharmacy, ahead of reforms to the CPCF funding
the outcomes of the medicines margin survey, assessing the margin achieved by pharmacy contractors so that adjustments to medicine reimbursement prices can be made to bring them in line with the amount agreed under the CPCF
implications of significant reductions in generic medicine prices for the stability of the medicines supply chain and pharmacy contractors' cash flow
simplification of drug reimbursement rules, and thus payment processes, with payment more closely reflecting costs to individual pharmacy contractors.
Published 8 September 2011