Communities should prepare for their Right to Build
Housing Minister Grant Shapps today announced that local rural housing projects that secure the support of 75 per cent of voters will get the…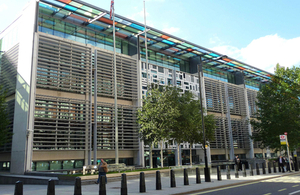 Housing Minister Grant Shapps today announced that local rural housing projects that secure the support of 75 per cent of voters will get the go-ahead without the need for a specific application for planning permission.
This is the next step in bringing forward a Community Right to Build, which will move power from Whitehall to residents to give the green light to new developments that have overwhelming local support and meet minimum planning criteria.
The Minister today urged rural communities to work together to prepare for this new Right to Build, and examine how it can be used to deliver the homes their areas need.
The Government had initially proposed a higher 90 per cent threshold for local Right to Build approval, but it was soon clear that there was a strong preference for a lower threshold across the board.
Mr Shapps believes this new support threshold strikes the right balance - enabling communities to bring forward the development they want while still ensuring that developments are supported by the overwhelming majority of the wider community.
The shift in power through Community Right to Build from Government to communities will be included in the forthcoming Localism Bill, to be introduced later this autumn. It will mean local people can deliver the homes they really want, rather than being told their own expansion doesn't fit in with the local council's plans and therefore cannot go ahead.
Grant Shapps said:
No-one knows the challenges that rural communities face better than the people who live there. I want to give them the power and the freedom to tackle local issues with local solutions through the Community Right to Build, so they can give the go-ahead to the new homes their area needs.

That's why new Community Right to Build organisations will not need to make specific planning applications for new developments. Those plans that get 75 per cent support in local referendums will no longer need to go to the Town Hall for approval - instead, work can begin much more quickly.

I've listened to the views of the public that responded strongly to our consultation, and I believe this threshold strikes the right balance between enabling communities to go ahead with their plans for expansion, while at the same time ensuring the support of the overwhelming majority of the wider community. And I hope it gives rural towns and villages across the country the prompt they need to prepare for a new Right to Build as a solution to the housing challenges they face.
Twitter
Keep up to date with the Department by following us on Twitter (external link).
Media enquiries
Visit our newsroom contacts page for media enquiry contact details.
Published 22 September 2010