Communities Minister wishes all Jews a happy Hanukkah
Communities Minister Andrew Stunell sends a message of good wishes to Jews all over the UK: "At the special time of Hanukkah, when families…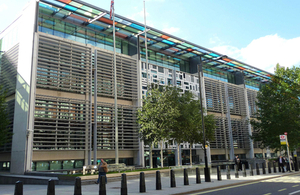 Communities Minister Andrew Stunell sends a message of good wishes to Jews all over the UK:
At the special time of Hanukkah, when families and friends come together in the dark winter evenings to light the menorah, their candles don't simply light up the house: they are a symbol to the whole world of the endurance of faith and hope. I wish all Jewish communities a very happy and peaceful Hanukkah.
Hanukkah commemorates the victory of the Jews over the Hellenist Syrians in 165 BCE. Also known as the Festival of Lights, a candle is lit for each of the eight days of the festival.
Published 20 December 2011