Communities across the country encouraged to celebrate 'Host a Nation Week'
Online toolkit launched for local communities wanting to get involved.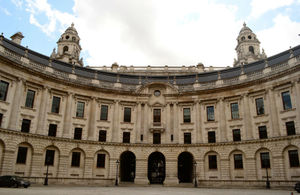 Running from 16-22 July and aimed at communities hosting Pre-Games Training Camps, Host a Nation Week encourages these communities, business groups and sports clubs to celebrate the teams using their facilities and forge links with their countries of origin from across the world.
"Britain is throwing its doors open to the world in 2012 and this is a great way for local communities to celebrate the role they are playing in welcoming athletes, officials and spectators to our country," said Sport and Olympics Minister Hugh Robertson.
The pre-Games Training Camps have based themselves at a number of world-class training facilities right across the UK and help visiting athletes acclimatise and fine tune their training in preparation for London 2012.
"Whether it is saying 'Bula' to the Fijian judokas in Cumbria or 'Konichiwa' to the Japanese swimmers in Essex, London 2012 will be an exciting time across the whole of the country for sports fan and host communities inspiring a generation to engage in wider communities," said Minister for Local Government and Olympic Legacy Bob Neill.
Toolkit for communities
To help generate ideas for the week and support groups who are planning to hold events, the Government has launched a toolkit for host communities wishing to take part.
Adding his support, Chair of the LOCOG Nations and Regions Group Sir Charles Allen said that "this is a fantastic opportunity to give a warm welcome to visiting athletes and encourage local communities across the UK to get involved with the range of opportunities hosting Pre-Games Training Camps brings and the legacy they'll leave. I encourage everyone to join in".
Further information
Published 26 November 2012