Comms Review site launched
Read and comment on the discussion papers for the upcoming seminars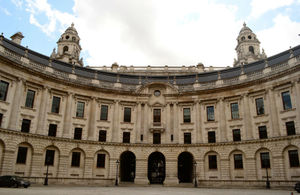 We're inviting professionals from the communications and creative industries, TV and radio, publishers and other digital industries to comment on the discussion papers that will inform the five upcoming communications review seminars announced earlier this month.
Areas to be discussed in the seminars are:
The seminars and comments received will inform a White Paper and Draft Bill, expected in spring 2013. We want to ensure the UK continues to have a world-beating communication sector delivering innovative, high-quality content, along with safe and efficient services.
We expect to achieve this through deregulation, enabling growth and innovation to thrive, leading to an open and dynamic communications and media market in the UK.
You can also provide general feedback on the Comms Review website via the submission form and stay up to date on twitter using #commsreview.
Further information
Published 26 June 2012