Commitments announced on preventing homelessness
A report setting out Government commitments to preventing homelessness is published today by the Ministerial Working Group on preventing and…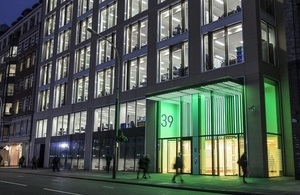 A report setting out Government commitments to preventing homelessness is published today by the Ministerial Working Group on preventing and tackling homelessness.
'Making Every Contact Count: A joint approach to preventing homelessness' is the second of 2 reports on homelessness published by the Ministerial Working Group of which Health Minister Paul Burstow is a member.
The first report from the Working Group - which is chaired by Grant Shapps, Minister for the Department for Communities and Local Government (DCLG) - was published last summer and focused on preventing rough sleeping.
This latest report includes the following commitments by the Department of Health.
The Department will:
work with the National Inclusion Health Board to improve the evidence base on the health of homeless people and the recording of homeless patients in the health system
fund Homeless Link to improve outcomes for homeless people with dual drugs/alcohol and mental health needs. Homeless Link will work with 5 local authority areas to support local services and commissioners to understand and identify clients with dual needs, and to develop and disseminate effective service models
work with Homeless Link to ensure medical professionals discharging patients who are homeless or at risk of becoming homeless know who to approach for help with meeting housing needs
explore how to make every contact with a health professional count to reduce health inequalities and prevent homelessness for the vulnerable and excluded in society
Tackling health inequalities
Tackling health inequalities is a government priority, and part of its wider focus on fairness and social justice. The Health and Social Care Act 2012 contains the first ever legal duties on health inequalities for NHS commissioners and the Secretary of State.
Within a broad strategy to tackle health inequalities across the country, the Department is also addressing the health needs of those people who are most vulnerable to poor health outcomes through the Inclusion Health programme, which will focus on improving access and outcomes for vulnerable groups.
The National Inclusion Health Board comprises a small group of senior leaders who oversee the Inclusion Health programme providing challenge, oversight and expertise to the programme.
To read the report or to find out more, visit the DCLG website
Published 16 August 2012