Government response
Hearing aid commissioning: response to Action on Hearing Loss campaign
Response to campaign about the commissioning of hearing aid services at North Staffordshire Clinical Commissioning Group (CCG).
This news article was withdrawn on
The North Staffordshire CCG's engagement exercise on whether to continue to provide NHS funded hearing aids for adults with mild to moderate adult-onset hearing loss concluded on 31 July 2014.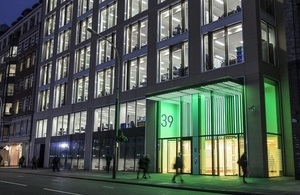 Department of Health's response to Action on Hearing Loss' campaign, Stop the cuts to hearing aid services!
Ministers note the campaign's supporters' concerns about North Staffordshire CCG's proposal to decommission hearing aids for adults with mild or moderate age-related hearing loss.
Decisions about local NHS services are made at a local level. It is for the local NHS to determine local priorities, taking into account local clinical priorities, national and other clinical guidance, examples of good practice, and funding. Therefore, it would not be appropriate for the Department of Health to become involved in this matter. However, in light of the concerns raised, departmental officials have made enquiries with NHS England.
The department has been advised that North Staffordshire CCG is reviewing its hearing aid services, specifically, the commissioning of hearing aids for adults with mild or moderate age-related hearing loss. The department understands that this intervention has been reviewed by the CCG's Clinical Priorities Advisory Group, which considers interventions and services that are referred to it from the CCG's commissioning team. This is part of the CCG's process for prioritising resources available for commissioning healthcare in North Staffordshire.
The department is advised that the score for commissioning hearing aids for adults with mild or moderate age-related hearing loss fell below the CCG's commissioning threshold on its scoring system, and the CCG is therefore now considering whether to decommission this intervention.
However, the CCG has emphasised that no decisions have been made yet about the future of this service.
The CCG sought the views of patients, members of the public, providers, carers and the voluntary sector on the proposed changes as part of an engagement exercise that concluded on 31 July 2014.
In particular, the CCG wanted to understand the impact a change in service may have on service users, whether there are any unintended consequences of decommissioning the service, and the potential impact on other services.
The CCG has advised that it will thoroughly review the feedback it receives through this engagement exercise and use it to help make a decision on the future of this service. Further information about the review, including how to become involved in the process, is available on the CCG's website. The CCG can also be also be contacted by email.
Published 24 July 2014