Press release
Commission publishes report on MSL Mountaineering Trust
Report details how the investigation uncovered Gift Aid fraud.
This news article was withdrawn on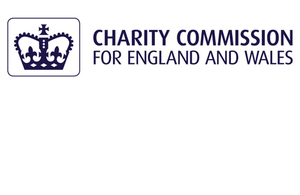 The Charity Commission has today published a report on its case into former registered charity MSL Mountaineering Trust (MSL) which details how the regulator's investigation uncovered evidence which led to HMRC securing prosecutions.
The Commission became aware of concerns about discrepancies in MSL's annual accounts when another charity submitted a complaint. They reported that in its accounts MSL claimed it donated £130,000 to them however they only received £17,000. The Commission made a number of enquiries but it was not satisfied with the responses, and its concerns grew.
The Commission opened a regulatory compliance case into the charity in March 2011 to investigate the financial management of the charity. Over several months the regulator gathered further information and interviewed a number of trustees and former trustees of the charity.
The Commission found that the information in the charity's statements did not match the information supplied in the charity's accounts. The bank statements revealed that numerous payments had been made to one of the trustees of the charity, Mark Lewis, and also his wife Elizabeth Lewis (see endnote 1).
The Commission uncovered connected companies and established that the charity had overstated its income in its accounts. Attempts were being made to conceal irregularities relating to donations and gift aid payments. In August 2011 the Commission made a referral to HMRC to report its concerns that Gift Aid totalling £857,830.65 had been paid to the charity. To merit this Gift Aid amount the charity would have to have received over £3million of donations. There was no evidence that MSL had received any such donations.
On the basis of evidence supplied by the Commission, HMRC pursued Mark Lewis and Elizabeth Lewis with criminal prosecution. In June 2013 Mr Lewis pleaded guilty to submitting thirteen fraudulent Gift Aid claims and laundering the money from them. Mrs Lewis was found guilty after trial of money laundering offences in the following September. In November 2013 she received 18 months imprisonment suspended for two years. He was sentenced to 4 years imprisonment.
Michelle Russell, Head of Investigations and Enforcement, said:
It was based solely on the information that had been gathered and assessed by the Commission that HMRC instigated a criminal investigation. This is a testament to the skills and expertise of our staff and the effectiveness of our partnerships with other agencies in making sure that people who abuse charities for their own gain will be made to pay for their crimes.
I'd also emphasise that we expect full cooperation from trustees when we have concerns about their charity. We take non cooperation and/or the failure to respond fully to our requests very seriously as we know it can be an indicator of trustee mismanagement or misconduct.
In this case some of the other trustees had misplaced their trust and had been shamefully duped by an individual intent on exploiting a charity for his own gain. It serves as a stark reminder that each trustee must play their part in protecting their charity and be wary of the very real risks posed to charities when they fail in their duties.
Colin Spinks, Assistant Director, Criminal Investigation, HMRC, said:
Over a three year period Mark Lewis submitted false claims knowing full well that it was an abuse of a scheme designed to help genuine charities in need. When arrested, both he and his wife blamed everyone but themselves, and our investigations proved that the orchestrator was Mark Lewis, and the couple were the only beneficiaries.
HMRC is grateful to the Charity Commission for referring information about MSL to us. We do not hesitate to investigate and take action against those who cheat at the expense of the law-abiding public.
The full regulatory compliance case report can be viewed on the Charity Commission website.
Ends
PR 62/14
For press enquiries contact the press office.
Notes to Editors
The Charity Commission is the independent regulator of charities in England and Wales.

Our mission is to be the independent registrar and regulator of charities in England and Wales, acting in the public's interest, to ensure that:

charities know what they have to do
the public know what charities do
charities are held to account
Endnotes
Charity bank account analysis revealed approximately £123,187 was paid directly to either Mark Lewis and/or Elizabeth Lewis.
Published 18 July 2014