Press release
Commission gives evidence to parliamentary committee on new powers
The Charity Commission is giving evidence to the joint committee considering the draft Protection of Charities Bill.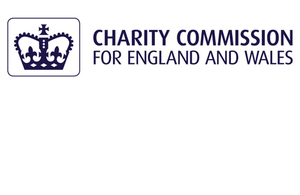 The commission will appear before a committee of MPs and members of the House of Lords to set out how new proposed powers will help it to tackle abuse and mismanagement in charities more proportionately and effectively.
The commission gives evidence today to the joint committee considering the draft Protection of Charities Bill which gives the commission new powers. The regulator has long argued that there are underlying weaknesses in its enforcement powers and is pleased that the draft Bill includes many of its proposals.
The current draft Bill includes:
a power that will ban people with convictions for certain criminal offences - such as terrorism or money laundering - from being a charity trustee. At present, the only convictions that automatically disqualify trustees are those related to dishonesty and deception, such as fraud

a power for the commission to disqualify an individual from being a charity trustee where their conduct means they are unfit to act

a power for the commission to issue an official warning to trustees of a charity if they breach charity law

closing a loophole where currently trustees can resign in order to avoid being removed by the commission for mismanagement and consequently disqualified from being a trustee again. Without this new clause, trustees who resign in this way can go on to be trustees of other charities
The commission has proposed that people who have been disqualified as charity trustees should not be able to hold other significant positions of power and trust in charities, such as a treasurer or finance director. The commission is also seeking the power to prevent a charity from taking action that would be an act of misconduct or a breach of charity law before it happens.
If called upon, the commission will discuss its concerns about the missing proposals with the committee. It will also set out in more detail how it intends to use all of the proposed powers, give examples of their use, and what safeguards will be in place to ensure powers are used proportionately.
William Shawcross, Chairman of the Charity Commission, said:
We are pleased that these new powers have been published in the draft legislation and we welcome the committee's scrutiny. We know that in order to maintain public trust in charities it is essential that the regulator can take action where abuse and mismanagement is identified. The powers will strengthen our ability to do this and to protect charities. We are accountable to Parliament for our actions and we look forward to appearing before the committee.
Ends
PR 95/14
---
Notes to editors
The Charity Commission is the independent regulator of charities in England and Wales.
Our mission is to be the independent registrar and regulator of charities in England and Wales, acting in the public's interest, to ensure that:

charities know what they have to do
the public know what charities do
charities are held to account

The commission gave proposals for legislative change to Lord Hodgson's Review of the Charities Act 2006. It also made proposals to the Prime Minister's Extremism Task Force which presented the case for changes to enable the commission to act quickly and proportionately to deal with abuse and mismanagement of charities.
The draft Bill was published on 22 October.
The consultation launched in December 2013.
Published 18 November 2014