Combatting trafficking a key priority
Damian Green has defended the government's position on human trafficking after a report described UK measures as 'not fit for purpose'.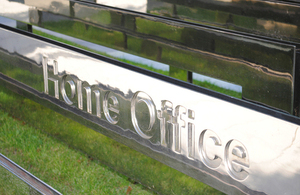 Produced by a range of non-governmental organisations - including Amnesty International and UNICEF - 'Wrong kind of victim?' criticises government action to tackle trafficking.
Mr Green said, 'Combating human trafficking is a key priority for the new coalition government. It is a shocking brutal form of organised crime with men, women and children being abused in the sex industry, forced labour and domestic servitude.'
More than 700 victims supported
He said that while tackling international organised groups who profit from these crimes is crucial, the government is also committed to identifying and protecting victims.
More than 700 trafficking victims went through the national referral mechanism in its first year, which Mr Green described as a 'significant achievement.'
He added: 'The government will need time to examine the detail of this report, but it is a further contribution to the debate on how the UK can improve its trafficking response. I will look very carefully at the individual criticisms of the system set up in 2009, and act where necessary.'
Published 16 June 2010