News story
Coal authority outlines its commercial plans
The Coal Authority has published its Corporate Plan for 2014/15.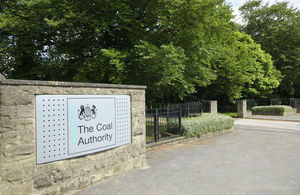 The Coal Authority has today (18 June 2014) published its Corporate Plan for 2014/15, which outlines the way it aims to further reduce the need for government funding by expanding its range of commercial products and services.
The Authority plans to grow commercial value from its unique information, in-depth knowledge and expertise and is committed to being a world leader in resolving the impacts of mining. Its plan outlines the good progress made last year and the work to be undertaken this year to help meet this longer term goal.
It plans to:
work with partners who complement its expertise to develop new commercial products and services
provide advice to national and international partners seeking to deal with the impacts of mining
provide services and advice to Governments and public bodies on regulatory matters associated with mining operations.
The Authority will continue to deliver its statutory duties, which include dealing with the legacy of mining. It will also enable a commercial market to be created to produce mining reports using authorised data, publish more data free of charge and provide improved access to more of its data assets.
Philip Lawrence, Chief Executive, Coal Authority said:
"Last year we launched a five year plan to become more self-sufficient by realising the economic value in our people and information. We know that our practices and technology can be used to resolve the effects of coal and metal mining in the UK and overseas.
"Our new plan will ensure we continue to protect the public and the environment from the effects of past mining, and by sharing our expertise with others we will also reduce our need for public funding." The Authority already manages 70 mine water treatment schemes across Britain, which help to restore rivers and lakes from the pollution caused by past mining and protect important sources of drinking water. Its plans include being able to deliver zero whole life-cost mine water treatment schemes in the future.
It also manages:
risk based systems to advise and protect the public and to treat subsidence and hazards arising from past mining
an automated mining reports system based on geographic information
a research and development programme to ensure continuous improvement in its products and services.
Published 18 June 2014