Co-op project for Kenyan tea farmers
A project supporting Kenyan small-scale tea farmers, which features in The Co-operative's new high profile TV campaign, has received important backing from the Department for International Development(DFID).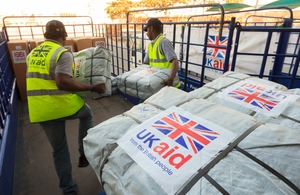 Video from the Co-operative group on their Kenyan project:
The commercial features tea picker Betty who is one of 11,000 Kenyan growers being supported to form co-operatives and achieve Fairtrade certification. Gaining Fairtrade status will guarantee a minimum price for their tea and make them eligible to supply the Co-operative's '99' Fairtrade tea blend.
The Co-operative's project has been match-funded by DFID's Food Retail Industry Challenge (FRICH) Fund and delivery partners include the Co-operative College in the UK and Kenya, the NGO Africa Now and the tea supplier Finlays. The first co-operative is hoping to be selling its Fairtrade tea to the Co-operative before the summer.
By forming into co-operatives, the farmers will benefit in many ways, including having a stronger voice in trading negotiations and enjoying improved access to markets. They will also be able to build a business they own and share in the profits.
The Secretary of State for International Development, Andrew Mitchell said:
"Trading with a large UK retailer will improve the lives of thousands of tea pickers like Betty in Kenya.
"Trade drives growth which in turn creates jobs and wealth in the poorest communities. Through trade we can help people to pull themselves out of poverty. Ensuring farmers and other producers get a fair price for their produce and effort is central to this.
"Schemes like these which link farmers in Africa with UK companies remove the obstacles which prevent them from making the most of their trading opportunities."
Published 11 March 2011