News story
CMA welcomes Strategic Assessment of Markets in Scotland
The Competition and Markets Authority today welcomed the publication of the Strategic Assessment of Markets in Scotland by the Scottish government.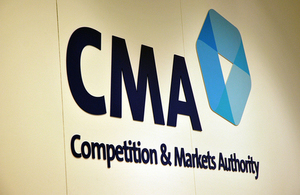 The CMA's Scottish Representative, Sheila Scobie, said:
The CMA has supported the Scottish government in the development of its Strategic Assessment, and we are pleased to see that it presents a clear set of actions aimed at increasing understanding of competition in markets in Scotland.

The CMA is committed to working with the Scottish government to provide appropriate assistance in taking forward its proposed programme of activity.
Published 28 June 2016