CMA welcomes Furman Review recommendations
The Competition and Markets Authority (CMA) has welcomed the report submitted today by the Digital Competition Expert Panel to the government.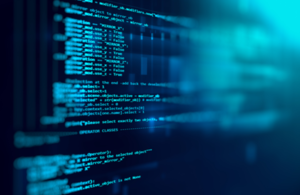 Led by Harvard Professor Jason Furman, the panel was tasked with examining competition in digital markets by Chancellor Phillip Hammond.
The CMA has considerable experience of applying competition and consumer law in digital markets. The recent launch of the CMA's Data, Technology and Analytics unit has increased its understanding of how firms use data and algorithms and what implications this might have for consumers and competition – an area of focus for the panel's recommendations.
A number of recent merger investigations in the technology sector have also seen the CMA closely scrutinise the potential impacts on innovation and competition in digital markets.
Andrea Coscelli, CMA Chief Executive, said:
The digital revolution has brought positive change to people across the UK, such as improved innovation and increased choice, but also new forms of consumer detriment. The CMA is at the forefront of tackling these issues.

Technology is transforming the economy and creating new challenges which require a response. The expert panel's report provides invaluable insight into these challenges and how they might be addressed by updating the UK competition framework.
Many of the proposed reforms to the competition regime announced last month by CMA Chairman Lord Tyrie are supported by the panel's recommendations. The CMA now stands ready to assist the government as it considers the recommendations further and formulates its response.
The CMA has also been considering whether to undertake work in the digital advertising market, as recommended today by the panel's report. However, its ability to launch new projects is heavily dependent on the outcome of EU Exit negotiations.
Published 13 March 2019