News story
CMA takes further procedural step in paroxetine investigation
The CMA today issued a supplementary statement of objections to all parties to its investigation into certain agreements relating to the supply of paroxetine in the UK.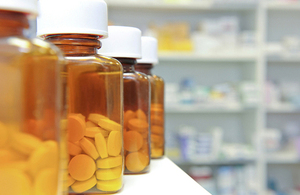 Paroxetine is a medicine used in the treatment of disorders such as depression and anxiety.
The supplementary statement of objections (SSO) only relates to certain, limited aspects of the Competition and Markets Authority's (CMA) case. The parties have the opportunity to make written and oral representations in response to the SSO. The CMA will carefully consider such representations, and the evidence as a whole, before any final decision is taken as to whether competition law has in fact been infringed.
A statement of objections was issued in this case on 19 April 2013. Further information relating to the investigation is available on the investigation case page.
Published 21 October 2014