Government response
CMA statement on CAT judgment in hotel online booking case
The CMA has today received the judgment of the Competition Appeal Tribunal (CAT) in the hotel online booking case.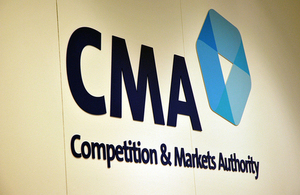 The CAT upheld Skyscanner's appeal against the Office of Fair Trading's (OFT) decision of 31 January 2014 accepting commitments in the hotel online booking case. The commitments concerned aimed to encourage competition by enabling online travel agents and hotels to offer discounts on rates for hotel rooms.
The CMA will consider today's judgment carefully before deciding on its next steps. In doing so, it expects to take into consideration market developments since the commitments were introduced, both in the UK and across the European Union (EU), and its focus will be on improving competition in the relevant markets for the benefit of travellers.
For further details see the CAT's judgment.
Notes for editors
The CMA is the UK's primary competition and consumer authority. It is an independent non-ministerial government department with responsibility for carrying out investigations into mergers, markets and the regulated industries and enforcing competition and consumer law. From 1 April 2014 it took over the functions of the Competition Commission and the competition and certain consumer functions of the OFT, as amended by the Enterprise and Regulatory Reform Act 2013. For more information see the CMA's homepage on GOV.UK.

On 31 January 2014, the OFT accepted formal commitments from Booking.com B.V. and its ultimate parent company priceline.com Incorporated; Expedia, Inc; InterContinental Hotels Group plc and Hotel Inter-Continental London Limited (CE/9320/10). See the OFT case page for more information.

Having accepted the commitments, the OFT ended its investigation and did not proceed to a decision on whether or not the Competition Act 1998 and/or the Treaty on the Functioning of the European Union had been infringed.

Enquiries should be directed to Rory Taylor or Siobhan Allen or by ringing 020 3738 6798 or 020 3738 6460.
Published 26 September 2014