Press release
CMA reviews proposed merger of Frimley Park and Heatherwood and Wexham NHS Hospitals
The Competition and Markets Authority is reviewing the proposed merger of Frimley Park Hospital NHS Foundation Trust with Heatherwood and Wexham Hospitals NHS Foundation Trust, following notification from the hospitals.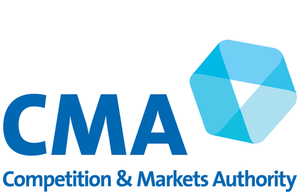 The CMA has today issued an 'Invitation to Comment' which seeks views from third parties.
Frimley Park and Heatherwood and Wexham Hospitals serve patients across a wide area, including Hampshire, Surrey and Berkshire.
The CMA's role is to examine the impact that the merger could have on patient choice and the quality of healthcare services provided. The CMA undertakes an objective and evidence-based assessment of the effects of NHS mergers on competition and aims primarily to ensure that such mergers do not result in lower levels of quality of healthcare services for patients.
The CMA is the new independent competition and consumer agency that has taken over the Office of Fair Trading and Competition Commission's role in reviewing mergers across all sectors of the economy, including healthcare.
The deadline for comments to be received on the proposed merger is 11 April 2014. The CMA's current administrative target for reaching a decision in this case is 29 May 2014. Comments can be sent to clementine.debrosses@cma.gsi.gov.uk
Notes for editors
The parties submitted a notification of the anticipated merger to the Office of Fair Trading (OFT). On 28 March 2014, the OFT considered the parties' notification to be a 'satisfactory submission', see section 5 of its jurisdictional and procedural guidance . From 1 April 2014, the Phase 1 investigation will be carried out by the Competition and Markets Authority (CMA) , in accordance with the Enterprise and Regulatory Reform Act 2013 (Commencement No. 6, Transitional Provisions and Savings) Order SI 416 of 2014. See more information on the applicable rules for merger assessment .
On 1 April 2014, the CMA became the UK's lead competition and consumer body. The CMA is bringing together the existing competition and certain consumer protection functions of the Office of Fair Trading and the responsibilities of the Competition Commission, as established by the Enterprise and Regulatory Reform Act 2013. The CMA retains the two-phase review process operated by its predecessor bodies.
Under the Enterprise Act 2002 a relevant merger situation is or will be created if two or more enterprises have ceased or will cease to be distinct enterprises; and the value of the turnover in the United Kingdom of the enterprise being taken over exceeds £70 million; or as a result of the transaction, in relation to the supply of goods or services of any description, a 25 per cent share of supply in the United Kingdom (or a substantial part of it) is created or enhanced.
Any interested party or individual can submit its comments on relevant issues arising from the proposed merger by email to clementine.debrosses@cma.gsi.gov.uk or by post to Frimley and Heatherwood/Wexham Trusts Merger, Competition and Markets Authority, Victoria House, Bloomsbury Square, London, WC1.
The administrative target is the case team's best estimate of the date by when the decision will be announced. If any change occurs, the information is refreshed on the CMA's website as soon as practicable. Updated timetables are available on the Mergers case page .
Media enquiries:
Published 3 April 2014