Press release
CMA reopens IRI / Aztec merger investigation
The Competition and Markets Authority (CMA) will reopen its investigation into the acquisition by Information Resources Inc. (IRI) of Aztec Group (Aztec).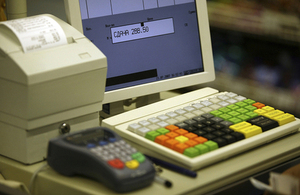 The CMA sought the remittal of the merger from the Competition Appeal Tribunal (CAT) following an application for judicial review brought by AC Nielsen Company Limited (AC Nielsen). The CAT made an order remitting the decision by the Office of Fair Trading (OFT) to the CMA.
The OFT had cleared the merger in December 2013. On 17 April 2014, AC Nielsen brought its application for judicial review seeking re-consideration of the OFT's decision not to refer the merger for a phase 2 review by the Competition Commission. Although the CMA initially planned to defend the application, it became clear, following the intervention in the proceedings by IRI, that information not previously made available to the OFT might have a bearing on the OFT's clearance.
In the circumstances, the CMA considered the correct course of action to be for it to re-consider the OFT's decision not to refer. Both IRI and AC Nielsen consented to the remittal.
The CMA will now require a new Merger Notice from the merged parties and will consider whether to seek interim orders from them in order to hold the businesses separate. An invitation to comment to obtain third party views on the merger will be issued once the Merger Notice has been finalised.
Notes for editors
The CMA is the UK's primary competition and consumer authority. It is an independent non-ministerial government department with responsibility for carrying out investigations into mergers, markets and the regulated industries and enforcing competition and consumer law. From 1 April 2014 it took over the functions of the Competition Commission and the competition and certain consumer functions of the OFT, as amended by the Enterprise and Regulatory Reform Act 2013.

Under the Enterprise Act 2002 a relevant merger situation is or will be created if 2 or more enterprises have ceased or will cease to be distinct enterprises; and the value of the turnover in the UK of the enterprise being taken over exceeds £70 million; or as a result of the transaction, in relation to the supply of goods or services of any description, a 25% share of supply in the UK (or a substantial part of it) is created or enhanced.

On 17 April 2014 AC Nielsen Company Limited applied for judicial review of the OFT's decision published on 24 March 2014 on the completed acquisition by Information Resources Inc. of Aztec Group.

AC Nielsen contested the OFT's decision on the basis of 5 grounds (the fifth having been introduced after the original application was filed and the submission by the merged parties that new information had come to light during the proceedings before the CAT). The other 4 grounds are set out in Nielsen's application.

Enquiries should be directed to Rory Taylor or Siobhan Allen or by ringing 020 3738 8798 or 020 3738 6460
Published 4 July 2014