News story
CMA refers Northern Rail Franchise merger for in-depth investigation
The CMA has referred the Northern Rail franchise award to Arriva for an in-depth investigation.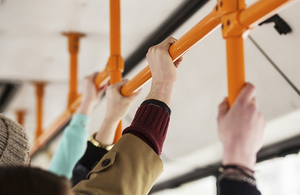 Last week, the Competition and Markets Authority (CMA) said that it would refer the merger for an in-depth investigation unless Arriva offered acceptable undertakings to address the CMA's competition concerns.
The CMA is concerned that as the Northern Rail franchise overlaps with rail and bus services already run by Arriva, any loss of competition could lead to higher prices or a reduction of service quality for passengers on a number of routes.
Arriva has not offered any undertakings in lieu and the CMA will therefore now refer the merger.
A decision on the merger will be made by a group of independent panel members supported by a case team of CMA staff. The deadline for the final report will be 3 November 2016.
Details of the CMA's decision will be available on the case page in due course.
Published 20 May 2016