News story
CMA publishes Worldpay interim measures decision
The CMA has published a summary of its decision on an application for interim measures under section 35 of the Competition Act 1998 made by Worldpay in relation to the CMA's Visa interchange fees investigation.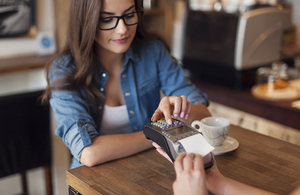 Worldpay, a provider of payment services to merchants such as retailers, submitted an application in September 2014 for the Competition and Markets Authority (CMA) to use its power to impose interim measures against Visa UK Limited. Worldpay requested that Visa be required to align the interchange fees that apply in the UK for domestic debit and credit card transactions with those that would apply to cross-border acquired transactions from 1 January 2015 further to commitments Visa made to the European Commission in February 2014.
After careful consideration, the CMA concluded that it was unlikely that there would be significant damage to either Worldpay or merchants in the absence of urgent intervention. The decision not to impose the requested measures was issued to Worldpay in December 2014.
The decision summary and all other information relating to the investigation are available on the case page.
The CMA has been investigating the interchange fee arrangements for UK domestic point-of-sale transactions made using MasterCard/Maestro and Visa consumer payment cards. In November 2014, the CMA announced that it had decided not to progress its investigations at that present time. This decision was reached in light of the European Commission's proposed interchange fees regulation, which is expected to cap MasterCard's and Visa's fees and ensure they are fair and transparent.
Published 27 March 2015