News story
CMA publishes full decision in phenytoin case
The CMA has published the full non-confidential decision following its investigation into unfair pricing for phenytoin sodium capsules in the UK.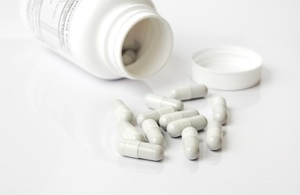 In December last year, the Competition and Markets Authority (CMA) imposed a record £84.2 million fine on the pharmaceutical manufacturer Pfizer and a £5.2 million fine on Flynn Pharma after finding that each broke competition law by charging excessive and unfair prices for phenytoin sodium capsules, an anti-epilepsy drug. The CMA also issued directions ordering both companies to reduce their prices, which they have now done.
The decision sets out the evidence gathered by the CMA during its investigation and its reasons for finding that Pfizer and Flynn Pharma infringed competition law.
The decision and fines related to both the prices that Pfizer charged to Flynn Pharma for phenytoin sodium capsules and the prices that Flynn Pharma subsequently charged its customers for the product since September 2012. The CMA found that both companies held a dominant position in their respective markets for the manufacture and supply of phenytoin sodium capsules and each had abused that dominant position by charging excessive and unfair prices.
As a result of Pfizer's and Flynn Pharma's price increases, NHS expenditure on phenytoin sodium capsules increased from about £2 million a year in 2012 to about £50 million in 2013. Phenytoin sodium capsules are used in the treatment of epilepsy to prevent and control seizures, and are an important drug for an estimated 48,000 patients in the UK.
The full non-confidential decision and all other information on this investigation are available on the case page.
Pfizer and Flynn Pharma have lodged appeals against the decision with the Competition Appeal Tribunal. The hearing will start on 30 October 2017.
Published 15 June 2017